Mini Ebony Plane No1 Flat
$56.00 AUD
There are 14 profiles and shapes in this series. These planes are designed and made under the Kakuri Corporation, beautifully constructed out of solid Ebony with a brass fixing screw for easy adjustment of the HSS blade.
These planes are perfect for instrument making, box making and fine furniture to name just a few examples.
Specifications:
Profile: No1 Flat
Blade Width: 18 mm
Plane Length: 90 mm
Steel Hardness: 64 Rockwell
Use: Instrument making, Box making, Fine furniture
The Mini Ebony Planes are designed in Japan and was originally also produced there, but due to the makers finding it difficult to source the ebony timber in Japan, production was moved to a company in Hong Kong which have been making traditional Chinese tools for over 35 years. Once manufactured, the planes return to Japan for quality control testing and packaging.
This is one of the only products JTA sell that is not made in Japan. But we are confident that these mini planes are of premium quality.
Customer Reviews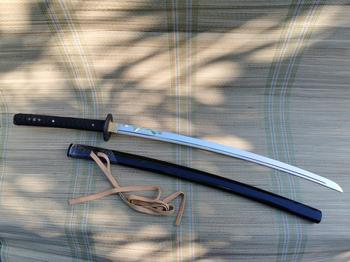 11/04/2021
I recommend this product
Perfect little planes
I love these little things, I have my own business doing a lot of fine, detailed work and this line of planes are perfect for what I'm doing. It's only a matter of time before I purchase the full set.
Andrew O.

Australia
02/02/2021
I recommend this product
Great little plane
Excellent beautifully made.
Steve K.

Australia
10/28/2019
I recommend this product
Perfect
Don't let the size of this mini plane fool you fits in the palm of ya hand comfortably i used it for a short period on the guitar neck an had no issues will be looking at the other ones for sure
Clive M.

Australia
11/06/2019
Japanese Tools Australia
Hi Clive, thrilled that our little mate is making a guitar with you. If you have any questions about it's 13 siblings please let us know! Happy woodworking! -the JTA team
03/06/2018
Mini Ebony Block Plane, No.1 Flat
Great little plane that was sharp out of the box. I'm using it for the chamfered ends on Kumiko pieces.
01/03/2018
Beautiful Tool
The perfect gift - although it hasn't been used yet, it's an exquisite little thing to behold. Beautiful craftmanship, truly Japanese in it's cuteness and precise shape.