Carving U-Gouge - 0.5mm
$75.00 AUD
This super-fine bladed carver's gouge is favoured by Japanese woodblock carvers for it's exceptionally fine cross section that retains the excellent cutting geometry of it's larger cousins. Perfectly suited to detailed reliefs and fine textures, this curved-bottom gouge peels fine coils of timber from the work surface. View the video above to see Mike exploring the capabilities of this super fine gouge and some of it's larger cousins.
Customer Reviews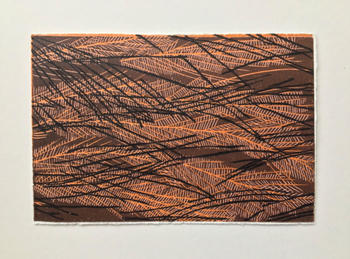 05/25/2020
I recommend this product
Woodblock Print Gouge by Gokubosomaru 0.5mm
What a gem of a tool to use. Delivered incredibly quickly during isolation it was wonderful to start using and finding it performed even better than I expected. I will use it on both linocut and woodblock artworks. It is comfortable to handle, produces sharp and clean cuts. Very happy with it.
Penelope L.

Australia
06/02/2021
I recommend this product
I am using it for linocuts & it is great for very fine lines.
06/07/2020
I recommend this product
Mighty happy
Excellent… just worried about my .05mm chisel… handle has split. Also curious how I sharpen it?
RANDY M.

Australia
05/13/2020
I recommend this product
Beautiful little tool
Thanks JTA - this little gouge is such a great example of simple and excellent Japanese toolmaking. I'm going to be using it to carve lines for inlay of gold leaf on black lacquer surfaces - still practising at the moment, and it's a pleasure to work with.
Liz M.

Australia