The Cerax combination water stone range offers accessible all-round solutions for honing and sharpening edged tools. Manufactured by Suehiro in Niigata Japan, Cerax stones are renowned for their fast cutting surface and longevity.
The short step between grits on this #1000/#3000 stone makes it easy for the sharpener to move between the two, achieving a well honed and polished edged. The #1000 stone is ideal for touching up blades that have dulled through general use, while the #3000 stone will put a polish on already tuned edges and achieves a pleasing level of sharpness.
Suehiro's Cerax range is widely used across the wood working and culinary professions. These stones are made from slow-wearing ceramic particles packed inside durable binders that are capable of abrading both high carbon steel and hard tool steels, including chromium and vanadium alloys.
For best results, soak each stone for 5-10 minutes before use and allow to dry afterwards. Do not soak stones as prolonged immersion in water can cause the binder to deteriorate.
We recommend regular flattening with a lapping plate. We make our own using glass plates and adhesive backed sandpaper. Click here to view glass plates, and here for adhesive sandpaper. Both of the sharpening surfaces of this combination stone measure 187mm x 63mm.
Customer Reviews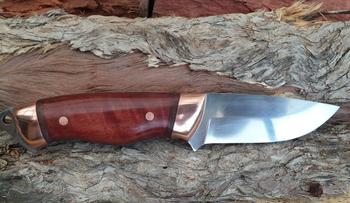 01/03/2020
I recommend this product
Suehiro 1000/3000
Awesome stone , easy to use and results are fantastic. Customer service from JTO is second to none.
Nick W.

Australia
04/02/2021
I recommend this product
Great for sharpening!
Fantastic. I need super honed blades for my bushcraft hobby - slicing through wood to create primitive tools. This stone does the trick for sharpening my knife. Thanks!
11/03/2020
I recommend this product
Super Sharp Results
Using the stone to sharpen chisels. The results are dangerously sharp - my thumb and A&E nurse can attest to that!
Paul

Australia
06/02/2020
I recommend this product
1000/3000 Cerax Stone
Only use it once so far but very happy with the way it performed.
Tim S.

Australia
09/23/2018
Excellent
Easy transaction and prompt delivery. Product arrived well packed and complete and as displayed on the site.