This replacement blade suits the 210mm Onikatana Ryoba saw. To purchase the full saw, click here.
The 210mm Onikatana is the smallest of the family and is ideal for dimensioning small material where surface finish is required to be of very high quality, or on joinery. Although its kerf is not as fine as a dozuki saw, this small Ryoba is able to leave a great finish fresh off the saw and is a great option for woodworkers who want excellent control over their cuts without the limitations of a spined saw.
Specifications:
Specifications:
Blade Length: 210 mm
Blade Only - Handle not included
Blade Thickness: 0.5 mm
25 Teeth per 30 mm Cross-cut
11 Teeth per 30 mm Rip-cut
Customer Reviews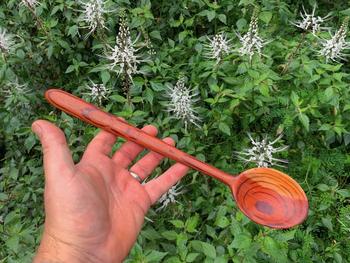 03/12/2020
I recommend this product
Love this saw!!!
I love this saw before, and even though I could see it was gradually getting beat up with lots of use and abuse (even losing a couple of teeth) it continues to perform beautifully. Then it eventually broke, pushing it past its limit, and the replacement blade is a DREAM! I mostly use it for cutting out spoon blanks. It's so easy to control and cuts very quickly.
Scott W.
Australia
08/01/2019
For fine professional use
Never failed me/ absolutely awesome!
Andre S.
Australia
10/05/2018
Excellent buy and prompt service.
Excellent buy and prompt service.
11/16/2017
Really sharp and easy to
Really sharp and easy to replace.
01/12/2017
Sharp again
Replacing the blade after a lot of jarrah sawing, now it is sharp again, fantastic tool super sharp cuts.